Presentation
---
Goal
Browse our documentation and guides to integrate CinetPay.
What is Cinetpay?
CinetPay is an African fintech company, created in 2016.
We provide companies and institutions with online money transfer and collection solutions, via mobile payment and bank cards (Visa, Mastercard). In only 3 years of existence, we have been able to make a place for ourselves on the French-speaking African market, and have gained the trust of important players in the public and private sectors.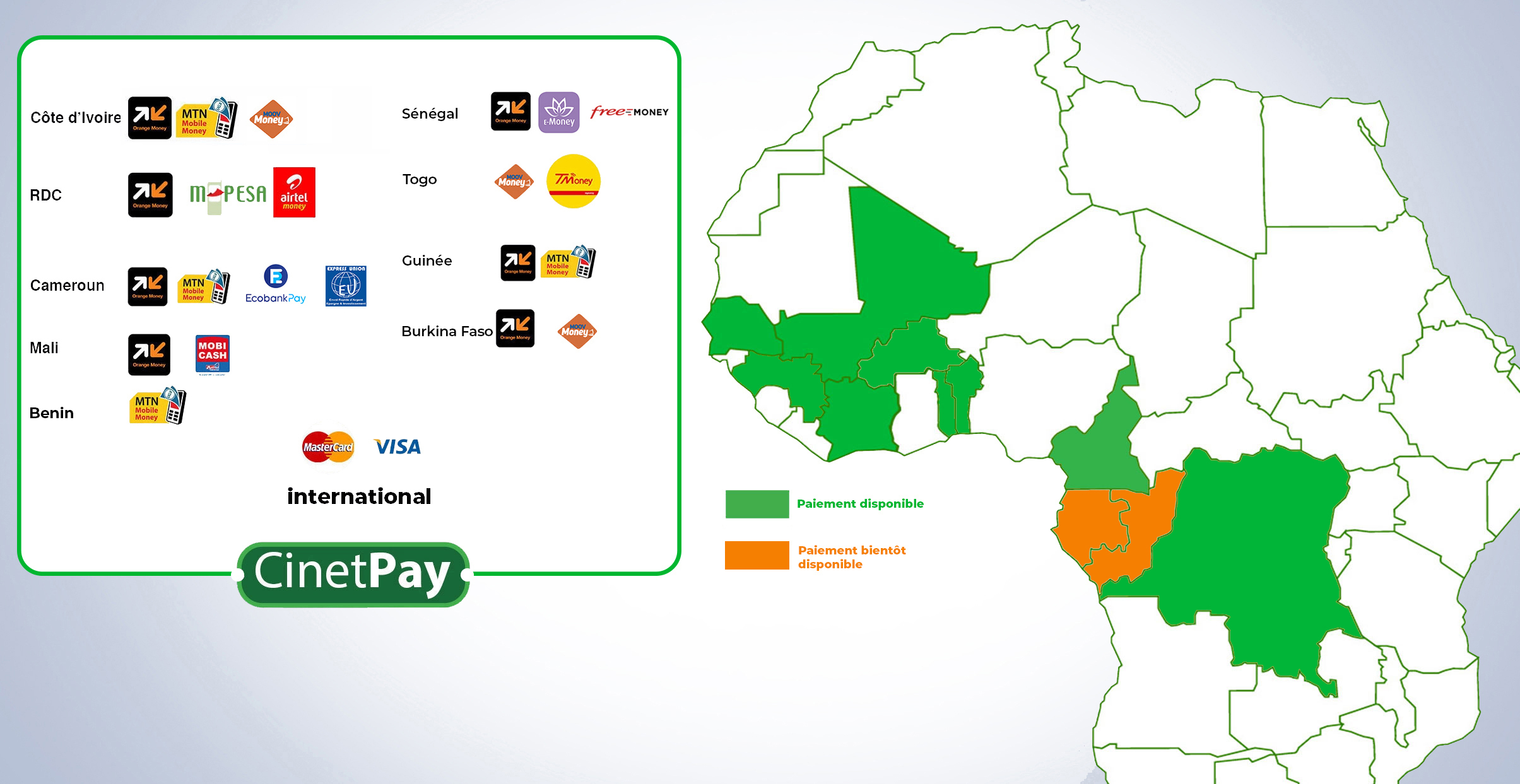 Next